Wells Chamber rolls out new tourism website, logo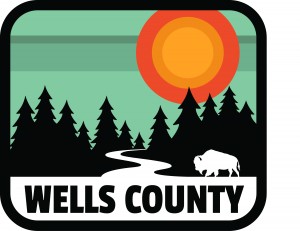 The Wells County Chamber of Commerce and Economic Development has launched a website and logo to promote tourism and the quality of place in Wells County. 
The chamber has focused efforts to increasing awareness of tourism assets through numerous studies and activities throughout the community. Following a study conducted by Ball State University, it became apparent that a cohesive site to locate information related to activities, places to eat and stay, as well as tourism focus assets and events lacked a single location for a person to obtain this information, according to a chamber press release. The purpose of the new website, visitwellscounty.com, is focused on providing attention to those items. 
Information on the site will direct individuals to places to eat, where they can stay, places to play, where they can shop, and what events they can take part of while in the community. Organizations hosting events will also have the ability to upload their events to the site. 
"We are excited to offer a website for members of the community, as well as visitors, to have a central location to find information on events, activities, and other things to do as they plan a trip throughout Wells County," Chad Kline, executive director for Wells County Economic Development, said in a press release.
The website creation became a project for Audry Estill, who was recently hired following her internship with the Wells County Chamber of Commerce and Economic Development as a project manager and tourism coordinator. Estill has spent weeks researching and gathering content to be utilized for the website. 
"The goal is not to create more tourism or tourists per say, but to tell a clearer and more accurate story of what makes Wells County unique to residents and visitors alike," said Estill. "There has been a huge shift of interest to outdoor activities and small-town character that no resort, cruise, or large city can ever replace."
As well as the need for a website, a logo for tourism was also needed that would capture the unique assets of the community to represent the county. The organization worked with Cullen Bryant at Premier Signs for the design. Bryant had been working on stickers to sell through his business that focused on tourism assets throughout the community. 
"Having been born and raised in Wells County, I was fortunate to be intimately familiar with the area and all it has to offer, so I drew off those experiences when creating the design," said Bryant. "We are blessed to have so many great things in our community: from the amazing people who populate it to the natural elements it was founded on"
Throughout the various studies performed and additional conversations with members in the community, it was identified that the Wabash River and Ouabache State Park were the most notable assets that people identify with in Wells County. Bryant's logo captures those assets, giving that connection to Wells County.
The official Wells County Tourism logo, as well as other designs highlighting aspects of our community, can be found for purchase in the form of stickers, cornhole boards, and more at www.premiersigns.com/store
As a part of the website, we are asking for the community to capture images throughout their travels in Wells County and tag them with #wanderingwellscounty when posting to social media platforms. Images will eventually be used in a gallery on the website as well as shared on its social media platforms, according to the press release. People can also follow Wells County Tourism on Facebook at www.facebook.com/visitwellscounty
"We are really excited to partner with the many individuals to bring this project to reality. Projects such as these takes a lot of people and organizations working together and this is one example of something that is going to be a huge asset to our community," said Erin Prible, executive director of the Wells County Chamber of Commerce.