Berne Apparel Expanding Ossian facility
Tuesday, December 12, 2017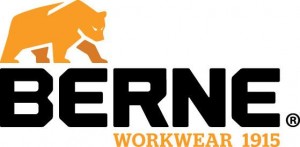 Ossian-based Berne Apparel plans to expand the size of their current operation to accommodate additional warehousing needs.
Berne Apparel will invest nearly $2.2 million for a 60,000 square foot expansion to their current building in the Ossian Industrial Park in Ossian, Ind. The current building is approximately 135,000 square feet.
Berne Apparel was founded in 1915 in the City of Berne as the Berne Overall and Shirt Company before later moving to Ossian in 2010. The company provides year-round quality workwear that is durable and most importantly, affordable.
"Berne Apparel is a leading manufacturer and distributor of work, safety, hunting and casual wear," according to Rich Honig, Berne Apparel CFO. "The expansion is necessary to accommodate significant sales growth."
To assist in the expansion, the Town of Ossian has granted Berne Apparel a 10-year sliding scale abatement on real estate improvements to the building.
"We congratulate Berne Apparel on their upcoming expansion," said Josh Barkley, Ossian Town Council president. "They have been a great corporate partner with the Town of Ossian and we look forward to our continued partnership for years to come."
Honig went on to say, "The Town of Ossian is a wonderful place to operate a business. The town council and dedicated professionals that run the day-to-day operation are great partners."
Berne Apparel, which currently has 48 full-time employees, will add 5-8 new jobs as a result of the expansion.
"Wells County continues to equip businesses with an environment that fosters growth and prosperity," said Chad Kline, executive director for Wells County Economic Development. "Ossian has done a wonderful job creating a place for Berne Apparel to flourish in today's competitive market."
Bluffton-based Briner Building has been contracted to assist with the expansion of the building.
For more information, please contact Chad Kline, Wells County Economic Development, at 260-824-0510, or ckline@wellsedc.com.  
About Berne Apparel
Started in 1915 in the small Indiana community of Berne as The Berne Overall & Shirt Company, we wanted to provide the mid-western farmer with quality workwear that was durable and most importantly, affordable. With a pride and work ethic that could only be found in America, we did just that. Berne Apparel is a leading manufacturer and distributor of work, safety, hunting, and casual apparel. From early spring to the dead of winter, Berne Apparel offers everything the customer demands.