Adams and Wells Counties Awarded Training Funding
Wednesday, April 19, 2017
OCRA awards $250,000 to support manufacturing training programs.
The Indiana Office of Community and Rural Affairs (OCRA) recently announced the award of a $250,000 workforce investment grant to be shared equally among a collaboration with Adams and Wells County economic and workforce development teams.
The grant, submitted by the Adams County Commissioners, will provide scholarship support for individuals in each County to study CNC machining, industrial maintenance, welding, and leadership. 
"Workforce Development is a priority for my office, as it is in Wells County" said Trevor Hobbs, Executive Director of Adams County Economic Development Corporation. "We have a strong workforce of hard-working employees. Many of our industrial businesses are growing, and that leads to an increased need for skilled workers.  This grant will allow us to fill those positions of need, and improve the livelihood of those workers," said Hobbs
The two counties economic development corporations worked in cooperation with the Adams and Wells County Commissioners, Adams County Connect to Careers, Work One Northeast, Adams Wells Manufacturing Alliance, training partners, local training facilities, and a grant administration consultant, to not only prepare the application but to also secure local matching funds in addition to the $250,000 grant from OCRA.
"This grant will allow Adams and Wells Counties to continue to work closely with our partners to provide workforce training opportunities to our employers," said Chad Kline, Executive Director of Wells County Economic Development Corporation.  Applying for this grant together aligned perfectly as our offices work collaboratively with the Adams Wells Manufacturing Alliance to improve the skills and opportunities for our workforce. We are excited to continue this collaboration."
Preparation is currently underway to conduct the classes supported by the grant. Manufacturers interested in sending employees to a class in CNC, Industrial Maintenance, Welding, or Leadership are asked to contact their respective Economic Development agency.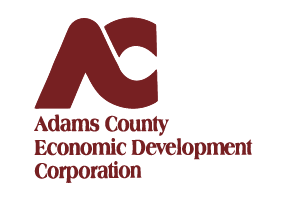 Contact: Trevor Hobbs
Adams County Economic Development
Phone: (260) 724-2588
thobbs@adamscountyedc.com

Contact: Chad Kline
Wells County Economic Development
Phone: (260) 824-0510
ckline@wellsedc.com