Wells County's labor force grew in 2020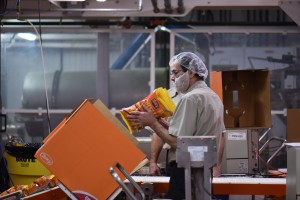 One of only three counties in Northeast Indiana to do so
Wells County's unemployment rate was 2.9 percent in December, according to preliminary figures released this week by the Indiana Department of Workforce Development.
Also, Wells County was one of three northeast Indiana counties — joining Allen and Whitley — to actually grow its labor force during 2020.
Wells was one of seven Indiana counties with a 2.9 percent unemployment rate. The lowest rate in the state was a tie between Boone and Daviess counties, both at 2.4 percent, and the highest was Lake County at 6.4 percent.
Overall, the state's average was 4 percent. 
In December of 2019, Wells County had a labor force of 14,415, according to statistics from the DWD. In December of 2020, that number was 14,592, an increase of 177 people. The number of people employed in Wells County was 14,060 in December of 2019; in December of 2020, that number was 14,168, an increase of 108 people.
On the other hand, the number of unemployed people in Wells County in December of 2019 was 355 but the number of people unemployed in December of 2020 was 424, an increase of 69 people. Wells County's unemployment rate was 2.5 percent in December of 2019, before the pandemic's effects took hold throughout the nation, compared to the 2.9 percent rate for December of 2020.
Rachel Blakeman, director of the Community Research Institute at Purdue Fort Wayne, said in a news release that she never thought the area would get back to full employment after record unemployment in April during the COVID-19 pandemic. She said she was glad she was wrong.
"December 2020 had close to 2,400 more unemployed workers than December 2019 but the overall recovery is remarkable," Blakeman said. "In many ways we are living in two economies right now: one where aside from pandemic measures like mask wearing in public or working from home, financial life looks much like it did a year ago – or even better if invested in the stock market – and another where pre-pandemic economic struggles have been amplified by job loss or fewer hours at work combined with the need to care for children during eLearning. It's too early to tell what a full recovery is going to look like as the full vaccine roll-out is many months away."
Rick Farrant, director of communications at Northeast Indiana Works, said even though many area people and businesses are still struggling with the effects of the pandemic, "there were still some bright notes in 2020 on the workforce front."
"Employers took advantage of an expanded Employer Training Grant program and more than 2,000 workers were signed up for short-term training opportunities that will benefit both the employers and the employees," Farrant said. "Moreover, employers in some industry sectors continued to hire during the pandemic in 2020 and that trend continues in the new year. A good deal of that hiring occurred in the manufacturing sector, even though some plants had layoffs, and in the healthcare sector.
"Clearly, northeast Indiana businesses and individuals have, to the best of their abilities, responded to the pandemic with courage and grit."
The lowest unemployment rate in northeast Indiana belongs to Adams County, which was at 2.5 percent — the state's third-best figure. LaGrange was at 2.8 percent and Whitley was one of six counties joining Wells at 2.9 percent.
The unemployment rate for other area counties was Jay, 3.0; Steuben, 3.2; DeKalb and Huntington, 3.3; Wabash, 3.7; Grant, 3.8; Noble, 3.9; Allen, 4.1; and Blackford, 4.3.
Story by Dave Shultz Courtesy of the News-Banner