High Speed Internet Coming to Heartland REMC Members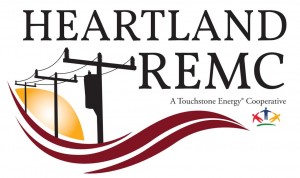 MARKLE, Ind. – Heartland REMC announced at their fifth annual meeting on 6/22/19 that they will begin building and connecting an all new broadband platform to serve co-op members who currently have Heartland REMC electric service.  
Heartland REMC will work in partnership with TWN Communications to begin construction of the new service this fall. Completion is scheduled to take five years. It is the goal for all Heartland REMC members to have access to at least a 25X3 Mbps internet connection within those five years, although many areas will have access up to 1 Gbps.  The broadband service will be available to both homes and businesses in the Heartland REMC service territory. There will be one monthly fee with no data cap. Phone bundles will be available.  
"The REMC was created when there was a need for electricity in the unserved rural areas.  We see a parallel in providing the electrical service in the 30's and providing high speed internet now.  We are uniquely suited to provide a reliable high speed internet solution to our members." – Heartland REMC CEO Rob Pearson.  
To help with the building of the system, TWN Communications is taking pre-registration.  Pre-registration is not a commitment to buy service.  Once service is slated to come to your area, you will be notified.  Members could start seeing service available in late 2019.  
If you want more information regarding the broadband service, view plan pricing, or pre-register, please go to www.heartlandremc.com.  
Heartland REMC is a distribution cooperative that serves over 15,000 homes and business across nine counties in north central Indiana.  Learn more at www.heartlandremc.com.
TWN Communications is a leader in the communications industry that exclusively works with electric cooperatives across the United States to provide  internet and phone service to rural areas.  Learn more at www.twncomm.com.